Sassa Status Check: All About Sassa Status Check
If you're a South African citizen who relies on SASSA grants for financial support, it's important to stay up-to-date on the status of your payments. Checking your Sassa status is crucial to ensure that you receive the benefits you are entitled to and to stay updated on any changes, updates or whether additional information is required. 
Fortunately, checking your SASSA status is easy with our comprehensive guide. Find out how to access the information you need to ensure you receive your Sassa grant payment on time with our SASSA status check guide.
How to Check Your SASSA Grant Status Online
Checking your SASSA grant status online is quick and easy. However, it is important to note that you will need to enter your South African ID number when you do the Sassa status check. After you have done tha tou will select the type of grant you receive.
Start by visiting the SRD website to get your SRD grant application status

Click on the link and provide the necessary information, such as your South African ID number.

Once you have entered the required details, click on the "Check Sassa Status" button. 

Wait for the system to process your request and display your Sassa status. 
Once you have entered this information, you will be able to see the status of your payment and any upcoming Sassa payment dates. It's important to check your status regularly to ensure that you receive your Sassa grant payment on time.
You can also check our Sassa Status Check video on Youtube.
The Different Sassa Grants
The South African Social Security Agency (SASSA) is responsible for the distribution of various grants aimed at providing financial assistance and social support to eligible individuals and families in South Africa.
These social security benefits play a crucial role in alleviating poverty and promoting social welfare across the country. Sassa is given the responsibility of distributing the social relief through grants by the Department of Social Development. This is administered under the Social Assistance Act.
The grants distributed by SASSA encompass a range of programmes. The Child Support Grant is designed to assist caregivers with the financial needs of children under the age of 18. The Old Age Grant provides support to elderly citizens who have reached the qualifying age. The Disability Grant aims to aid individuals with disabilities who are unable to support themselves financially.
SASSA also distributes grants for foster care, allowing foster parents to receive financial assistance for the care of children in their custody. The Grant-in-Aid is available to those who require constant care due to disability or frailty. Additionally, there are special grants for war veterans and those who are unable to work due to illness or injury.
Another social grant distributed through SASSA is the R350 Social Relief of Distress (SRD) grant, which was temporarily introduced to assist those who lost economic opportunities and were adversely affected by the Covid-19 pandemic. The R350 grant was meant to last for a period of six months after it was introduced, but it has since been extended a few times while maintaining its value of R350. You can still run the Sassa status check for the R350 grant as it has been extended until the end of March 2024.
Through these grants, SASSA endeavors to enhance the quality of life for vulnerable individuals and families, promoting social cohesion and economic well-being throughout South Africa.
Sassa Payment Status Dates
The different Sassa grants have different payment dates so you must consult the payment schedule to confirm when you will get your grant payments. For permanent social grants, the SASSA announces payments dates at start of each month. 
The first week of each month is usually reserved for the payment of permanent social grants, however, this may change and this is why it is crucial to stay updated about the Sassa payment schedule. 
It's important to note that the SRD R350 grant, does not have a fixed payment date. Sassa approves applications for this R350 grant, and beneficiaries are notified via message when their payment is available for collection. Once individuals are notified that their grant application is successful, they have a few options of where they can collect their Sassa grant.
You can contact Sassa to check your status and your eligibility criteria to see if they meet the standards for the SRD grant. This depends on your financial status, age and residence status. You should contact Sassa directly and not so the Sassa status check through and 3rd party.
You don't have to contact the Sassa head office - you can either use one of your local Sassa head offices, the Sassa toll free number. You can also use the Sassa website to check your Sassa status online.
The Post Office used to payout social grants but this has been stopped.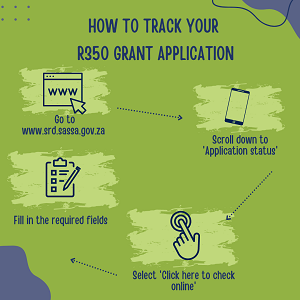 SRD Grant Application Status
You can apply for the Social Relief of Distress Grant - also known as the R350 SRD Grant - by making a grant application online. You also get check pending Sassa status check online for the Social Relief Grant by looking online on the SRD website.
In order to qualify for this SRD grant, all candidates must be unemployed, be between the ages of 18 and 59 years old and earn less than R624 per month. SASSA will check your income status and see if you are receiving any other social grants - and consult the Home Affairs Department database. The agency will check again each month to confirm that you still comply with the financial status rules.
The SRD R350 Social Relief of Distress grant is available to South African citizens, permanent residents, asylum seekers and special permit holders.
If you meet the eligibility criteria for the Social Relief Grant you can give Sassa your banking details and the SRD grant will be paid directly into your bank account.
All of the major financial institutions should be able to provide a bank account - but make sure it is one with low costs. You don't want to lose a big chunk of your SRD grant to bank charges when you withdraw it.
Once you have submitted your details you will need to run a Sassa status check to confirm that you are eligible for the SRD grant and find out your Sassa payment dates are. Your payment status should be approved for this to happen.
Eligibility Criteria For The R350 Grant
Applicants must be:
Unemployed
South African citizens, permanent residents, refugees, holders of a special permit under the Special Angolan Dispensation, the Lesotho Exemption Permit Dispensation; Zimbabwe Exemption Permit Dispensation; or Asylum seekers with a valid section 22 permit or visa
Between 18 and 59 years old
Live within the borders of South Africa
Be registered on the Home Affairs database or Sassa's social grant database for individuals without ID documents
Not living in a government Institution or subsidised institution
Not receiving Unemployment Insurance Fund (UIF) Benefits or National Student Financial Aid Scheme (NSFAS) support or any other social grants distributed by Sassa
Checking Your SASSA SRD Status via SMS
Did you know that as well as checking your Sassa status online you can also do your SASSA status check via SMS? Simply send an SMS with your ID number to 082 046 8553 and you will receive a response on the status of your applications and whether there are payment dates available.
This is a convenient option for those who may not have access to the internet or prefer not to use the online portal. Keep in mind that standard SMS rates may apply.
How to check your Sassa status via WhatsApp
If you prefer to check Sassa status using your mobile phone, you can run your Sassa status check with a simple WhatsApp message.  Follow these step-by-step instructions to do your Sassa status check via WhatsApp: 
Add the Sassa WhatsApp number to your contacts: 082 046 8553.

Open WhatsApp and send a message to the Sassa number that says "Status" followed by your ID number. 

Double-check the accuracy of your ID number to avoid any errors. 

Sassa will then provide the necessary information regarding your application status.
After sending the SMS, you will receive a response with your SASSA status check. The message should include information about your application, payment dates, and eligibility. Make sure to save the message for future reference or take a screenshot for easy access. 
Checking your Sassa status via WhatsApp is a convenient option, especially for those who prefer using their mobile phones.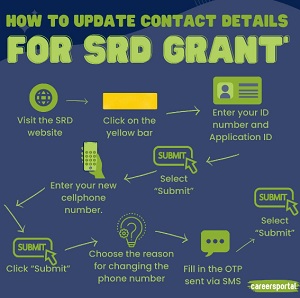 Contact SASSA for Assistance
If you need further assistance with your SASSA social grants, you can contact their toll-free helpline at 0800 60 10 11 to do your Sassa status check or just generally check Sassa status with them. .
The helpline is available Monday to Friday from 08:00 to 16:00. You can also visit your nearest SASSA office for in-person assistance. Remember to bring your ID and any relevant documentation with you. SASSA is committed to providing support and assistance to those in need, so don't hesitate to reach out if you require help.
Another way to stay updated with SASSA news and information is through their social media. Follow Sassa's official social media accounts for the latest news, updates, and announcements regarding benefits and Sassa payment status check details. 
Sassa Website
Make sure that you also use the official Sassa website and not one of the fake sites that is out there. They often pretend to be linked to Sassa by displaying things like the Sassa logo on their pages. But you mustn't do a Sassa application there.
If you are doing a Sassa status check or a Sassa SRD status check you will have to submit your cell phone number and South African ID number, as well as your banking details. If you don't do this on the official Sassa website you don't know that your information will be kept safe.
You must always be very careful with your personal information and make sure you are giving it to trusted people or organisations.
If you submit you ID number, cell phone number and banking details on a fake website you don't know who is getting that information about you, and what they might do with your information. As long as you are using the correct Sassa website you will get an SMS confirmation to confirm your account. Sassa have confirmed that their websites will always end in the top level domain .gov.za as they are a government organisation. Any website address ending in .co.za will not be a government website.
On the Sassa website R350 grant beneficiaries can check your Sassa SRD status, Sassa application status, change bank details, or change your mobile phone number if you need to.
How To Sassa SRD Status Check On The Website
To perform a SASSA (South African Social Security Agency) status check using the SASSA website, follow these steps:
Open a web browser and navigate to the correct SASSA website. The website address is www.sassa.gov.za.
Once on the SASSA homepage, look for the "Online Services" or "Check Status" option. This may vary slightly depending on the website's layout.
Click on the "Check Sassa Status" or similar link to access the Sassa status check page.
On the status-checking page, you may be required to provide certain details. These typically include your ID number, application reference number, or other identifying information. Ensure that you have this information readily available.
Enter the required details accurately into the provided fields. Double-check the information to avoid any errors.
After entering the necessary information, click on the "Submit" or "Check SRD Status" button. This will initiate the status check process.
The website will process your request and display the status of your SASSA application or grant. This may include information such as the progress of your application, payment dates, or any issues encountered.
Review the displayed information carefully. If you have any questions or concerns regarding the Sassa SRD status, note down the provided contact information for SASSA helpline or support services.
What Impact Has The Social Relief Grant Had?
Research conducted into the financial assistance provided by the grant, which was conducted by the University of Johannesburg (UJ), has revealed that in 2022, more than 20 million people were recipients of the Sassa SRD grant.
The pandemic, and the hard lockdowns that followed, left many of the country's citizens without employment and income. According to UJ's research, 10.5 million people received the R350 grant per month during 2022.
In total, more than 28 million people received social grants throughout last year. An even larger number had submitted a grant application during the year.
Before the pandemic, 18 million (31%) South Africans depended on social grants for their basic needs, and now (since the introduction of the Sassa SRD grant), 47% of the country's population are reliant on grants. 
The introduction of the SRD grant for unemployed adult individuals in 2020, and the expansion of that grant, has managed to enable Sassa to assist just under half of the population who are now recipients of social assistance in the form of an unconditional cash transfer, says the research report. 
The total number of overall beneficiaries increased from 31% of the total population in 2019, to 47% in 2022, as per Sassa's data. 
The SRD grant has definitely provided much-needed help to those who were/are unemployed, and has also resulted in a 25% increase in job searches amongst the beneficiaries of the grant.
Although that is welcomed news, "there is still limited evidence of the nature and scope of informal livelihood activities of grant beneficiaries, and how government and other social partners may be able to support people's agency and strengthen their livelihood strategies in a context of extraordinarily high rates of unemployment," stated UJ's research.
The grant status is not certain however. Sassa head office have been tight lipped on whether there will be another extension of the SRD grant past March 2024. But the number of people performing a Sassa status check each month shows how popular the grant has become.
FAQs about Sassa status checks
Q1: Can do a Sassa status check for someone else? 
A: No, you can only check your own Sassa status. Each individual must check their own status using their own ID number. 
Q2: How often should I check my Sassa status? 
A: It is recommended to check your Sassa status regularly, especially if you are awaiting a response or expecting a payment. Checking once a month is a good practice to stay updated. 
Q3: What should I do if my Sassa status check is incorrect or shows an issue? 
A: If you notice any discrepancies or issues with your Sassa status check, it is important to contact Sassa directly. They can provide guidance and assist you in resolving any problems. 
Frequently Asked Questions about SASSA
1. What is SASSA?
Answer: SASSA stands for the South African Social Security Agency. It is an agency of the South African government responsible for the distribution of social grants to the nation's most vulnerable citizens. Established in 2006, SASSA aims to ensure the effective and efficient management, administration, and payment of social assistance.
2. Who qualifies for SASSA grants?
Answer: SASSA provides various grants targeting different groups. The most common grants include:
Child Support Grant: For guardians or parents of children under 18.
Old Age Pension Grant: For citizens aged 60 years and above.
Disability Grant: For individuals with permanent disabilities.
Foster Child Grant: For those who foster children.
Care Dependency Grant: For caregivers of children with severe disabilities. Eligibility for these grants often depends on specific criteria, including income thresholds, which may change periodically.
3. How do I apply for a SASSA grant?
Answer: You can apply for a SASSA grant at your nearest SASSA office. Ensure you bring along necessary documents, like your South African ID, proof of residence, and any other required documents pertinent to the grant you are applying for. In recent years, SASSA has also explored digital platforms to make the application process smoother.
4. What is the SASSA card, and how does it work?
Answer: The SASSA card is a debit card issued to beneficiaries of social grants. It allows grant recipients to withdraw their monthly allowances at ATMs, retail points of sale, or designated cash pay points. It also comes with added security features to protect beneficiaries from fraud.
5. What should I do if I lose my SASSA card?
Answer: If you lose your SASSA card, it's vital to report it immediately at the nearest SASSA office or contact the SASSA toll-free helpline. They will guide you through the process of obtaining a replacement card.
6. How often are grant payments made?
Answer: SASSA grants are usually paid on a monthly basis. The specific payment dates might vary depending on the type of grant and other logistical considerations.
7. Can I have the grant paid into my bank account?
Answer: Yes, beneficiaries have the option to receive their grants through their personal bank accounts. However, they must notify SASSA of this preference and provide the necessary bank account details.
8. What happens if I don't collect my grant for a few months?
Answer: If a grant isn't collected for three consecutive months, it may be suspended, meaning you won't receive payments. If you believe there's been an error or have a valid reason for not collecting, contact your nearest SASSA office to rectify the situation.
9. Are there any restrictions on how I can spend my grant?
Answer: No, there are no direct restrictions on how the grant money can be spent. However, it's intended to assist beneficiaries in meeting basic needs, such as food, shelter, education, and healthcare.
10. How do I update my personal details with SASSA?
Answer: If you need to change your personal details (e.g., address or contact number), visit your nearest SASSA office with the necessary supporting documents. Keeping your details up-to-date ensures smooth grant administration and receipt.
11. What should I do if I suspect fraudulent activities related to SASSA grants?
Answer: Fraudulent activities, such as illegal deductions or scams targeting grant recipients, should be reported immediately to SASSA's anti-fraud line or the nearest police station. Always be cautious and avoid sharing personal details or PINs with strangers.
12. Can I receive more than one grant at a time?
Answer: While an individual can apply for multiple grants, they usually cannot receive more than one personal grant at a time. For example, a person cannot receive both an Old Age Pension Grant and a Disability Grant simultaneously. However, a caregiver could receive a Child Support Grant for multiple children.
13. What's the duration of a SASSA grant?
Answer: The duration varies. Some grants, like the Child Support Grant, end when the child turns 18. Others, like the Disability Grant, depend on the duration of the disability. Periodic reviews might be required to ensure continued eligibility.
14. How can I find out more about SASSA and its services?
Answer: You can visit SASSA's official website or contact their toll-free helpline for more information. They also have numerous local offices across South Africa where you can seek assistance in person.
Remember, staying informed and proactive is key to ensuring that you receive the benefits you are entitled to and checking your Sassa status should be a simple and straightforward process.
By following these steps, you can easily perform a SASSA srd status check using the official SASSA website. It's important to keep in mind that website layouts and processes may change over time, so it's advisable to familiarize yourself with any updated instructions or guidelines provided on the SASSA website itself.
This will help you check your Sassa status online to see if you are going to receive the Social Relief of Distress grant - and if you are, what the payment dates will be.
If you see the status code Reapplication pending then you need to contact Sassa by one of the official channels to get information from then on your application status.
Most popular articles today